The Wildland Urban Interface
The expanding threat of wildfires to Texas communities is a result of the state's ever-changing land use, climate and population. Many Texas communities are within or are growing into the Wildland Urban Interface (WUI). The WUI is an area where people and their homes meet or mix with wildland vegetation.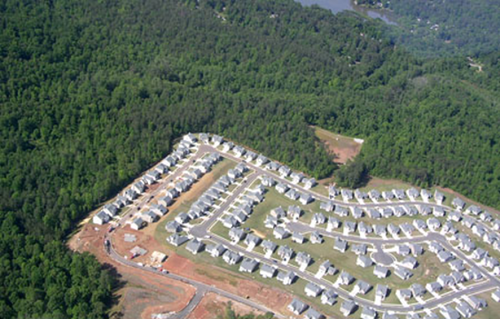 There are over 14,500 communities at risk of wildfire in Texas. Training community leaders to work with local residents to develop and implement local wildfire preparedness programs is the best strategy for reaching as many people as possible and reducing a community's risk for wildfire.
Mitigation Programs
Mitigation programs help communities plan for wildfires long before there is a threat.
Community Wildfire Protection Program (CWPP)
Community Wildfire Protection Plans (CWPPs) are a collaborative approach to wildland fire protection and mitigation.  A plan can be as simple or complex as the needs of the community dictate.  CWPPs are authorized by the Healthy Reforestation Act, signed into law in 2003.
A CWPP can be used to identify high-risk WUI areas – where homes and businesses meet surrounding forests and fields.  The plan also can serve as an opportunity to target potential fuels reduction projects, training needs and prevention strategies.
Texas A&M Forest Service CWPP User Guide
Preparedness Programs
Preparedness programs are designed to teach people of all ages how to prepare for a wildfire.
Firewise
NFPA's Firewise USA® program teaches people how to adapt to living with wildfire and encourages neighbors to work together and take action now to prevent losses. Sponsored by the National Fire Protection Association. The Firewise USA® Recognition Program is aimed at small communities, community associations and master planned communities. The goal is to assess the wildfire risk and create a network of cooperating homeowners and organizations within a community and a community's fire department. Texas is home to over 90 Firewise USA® Sites.
Being recognized as a Firewise USA® Site requires that the community has an on-going commitment toward mitigating wildfire hazards within their community.
How to Become a Firewise Community
Ready, Set, Go
Ready, Set, Go encourages citizens to prepare their homes and families for the threat of wildfire, to understand current fire conditions and evacuate early when necessary.
Texas A&M Forest Service RSG Brochure
Prevention Programs
People and their activities cause more than 90 percent of all wildfires in Texas. The largest number of human-caused wildfires is a result of careless debris burning. Other causes of wildfires include sparks from welding and grinding equipment, carelessly discarded smoking materials, vehicles' exhaust systems and arson.
Smokey Bear and fire prevention programs conducted in target areas have proven to reduce local fire occurrence by 60–70 percent.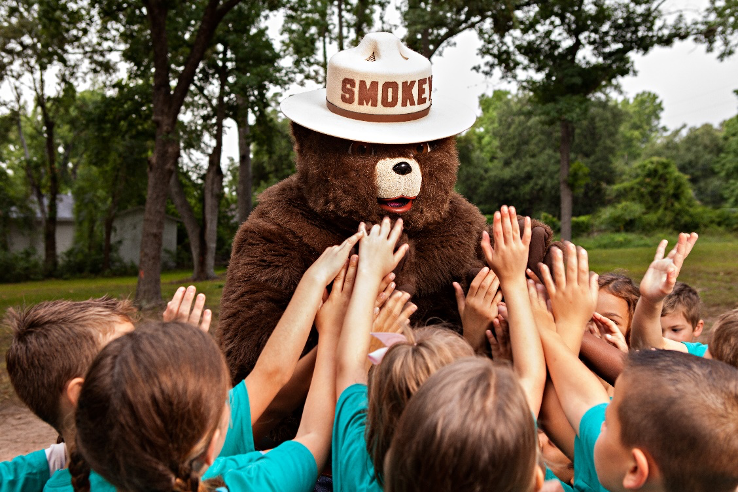 For more information on wildfire prevention, visit https://tfsweb.tamu.edu/content/landing.aspx?id=19774 or check out our Wildfire Education & Prevention Facebook Page, https://www.facebook.com/wildfireeducation.prevention.
Recovery Programs
After a wildfire occurs with significant home loss, Texas A&M Forest Service employees assist in completing post-fire assessments. Through these assessments, numbers and locations of damaged and destroyed homes as well as common denominators leading to home losses are determined. These post-fire assessments can then provide specific solutions that can help prevent future losses.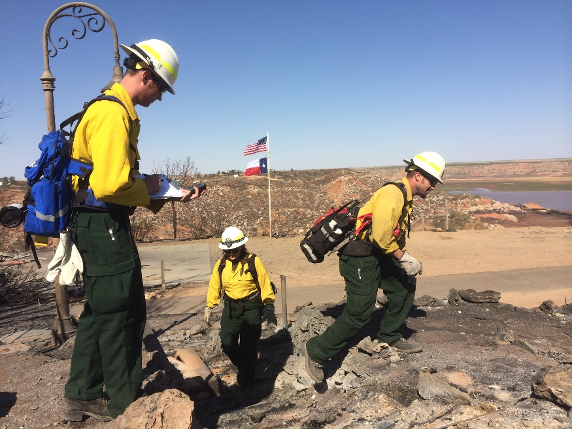 In the aftermath of wildfires, Texas A&M Forest Service employees also host restoration workshops for land and homeowners to assist in the recovery process. These workshops provide information on timber taxation, timber recovery, and fire resilient construction and landscaping tips.
Contact your local Wildland Urban Interface Coordinator for more information or assistance with these programs, https://tfsweb.tamu.edu/contactus/.